According to a joint agreement between Vietnam Nurses' Association under the Ministry of Health and Asian Human Power of Japan, Vietnamese nurses and orderlies will undergo training in Japan and also be given an opportunity to work in the country on a long-term basis.
The agreement was reached at a seminar in Hanoi, based on a Vietnam-Japan Economic Partnership Agreement (VJEPA) signed on December 25, 2008.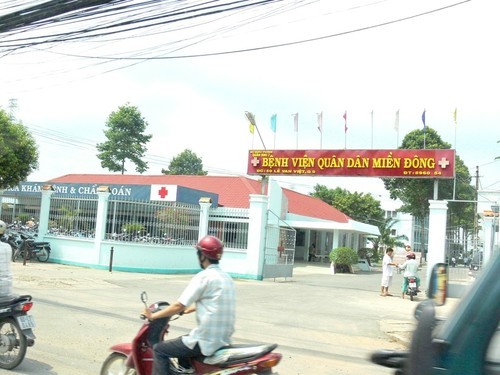 Quan Dan Mien Dong Hospital
Vietnamese nurses and orderlies trained in Japan and with work experience from Japanese clinics and hospitals will be a source of highly skilled medical workers for Vietnam later.
In related news, the General Hospital based in District 2 in Ho Chi Minh City, signed a contract with Children Hospital No.2 on April 27 to serve as a satellite hospital for the latter.
Dr. Tran Van Khanh, director of the District 2 Hospital, said that a children's division will be established to examine and treat around 100-150 child patients a day for the period May 2012 to May 2013, and will handle 250 outpatients a day from May 2013 to December 2015.
Six doctors of Children Hospital No.2 will be sent to the District 2 Hospital to examine, treat, and train local medical workers, so as to increase and improve the quality of treatment at the District 2 facility.
On its 10th anniversary, Quan Dan Mien Dong Hospital officially inaugurated the Division of Hemodialysis, at a total investment of VND10 billion (US$480,076).
The division is equipped with 15 hemodialysis machines imported from Germany and has a 15 bed facility. It is expected to serve 45 patients a day and will reduce pressure on central hospitals.