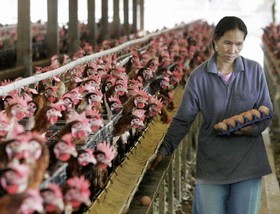 Bird Flu may leap into Laos

The World Bank said on Monday it had granted US$2 million to Laos to help the country prepare for outbreaks of bird flu, which has spread through birds in Asia, Europe and Africa.
The grant funding is the first to be approved from the multidonor Avian and Human Influenza Facility managed by the World Bank.
The bank said in a statement the grant was in addition to US$4 million from a separate World Bank-supported program, which helps countries strengthen their capacity to better detect and deal with bird flu.
The southeast Asian nation reported on May 17 that a H5N1 bird flu strain was found on a farm south of the capital Vientiane, the first case since an outbreak among poultry was detected in the country in early 2004.
Source: Reuters