The lightest and youngest conjoined twins in Vietnam were successfully separated on February 20, HCM City's Pediatrics Hospital I announced February 25.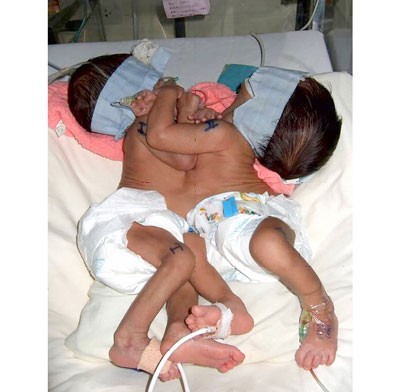 The conjoined twins before the operation (Photo: SGGP)
The twins, weighing a combined 3.4 kilograms, suffer from heart disease, said Dr. Tang Chi Thuong, director of the hospital.
The twins, whose mother is H'Hang, an M' Nong ethnic minority, were born at a hospital in the highland province of Dak Lak and hospitalized at the Pediatric Hospital on February 5.
The operation took five hours and comprised a team of 16 surgeons and medical staff.
The hospital fees will be waived, a spokesperson for the hospital added.