The 4th Chinese job fair for young Chinese speakers and Chinese language students will be held at the District 5's Cultural Center on June 27.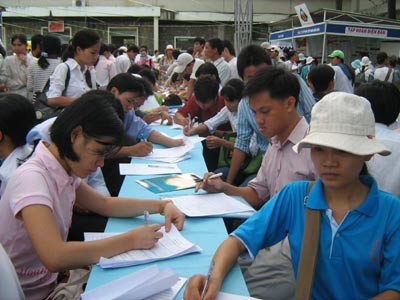 The fair will provide 3,000 jobs for employees
Apart from 50 enterprises will present at the fair to seek for more than 3,000 employees.
Experts from centers for human resource demand forecasting and leading groups in the city will provide latest information of labor market; recruitment tendency, policies and treatments; salary levels; and Value Added Tax (VAT) declaration skill for laborers
The job show is jointly organized by the Vietnamese-Chinese social work board under the Cho Lon Economic Development Center, Ho Chi Minh City center for human resource demand forecasting and labor market information and Ho Chi Minh City job introduction center.