Ho Chi Minh City will invest in production, regulate the market, and take measures to improve the administration, authorities said at a meeting as the city economy entered a recession in January.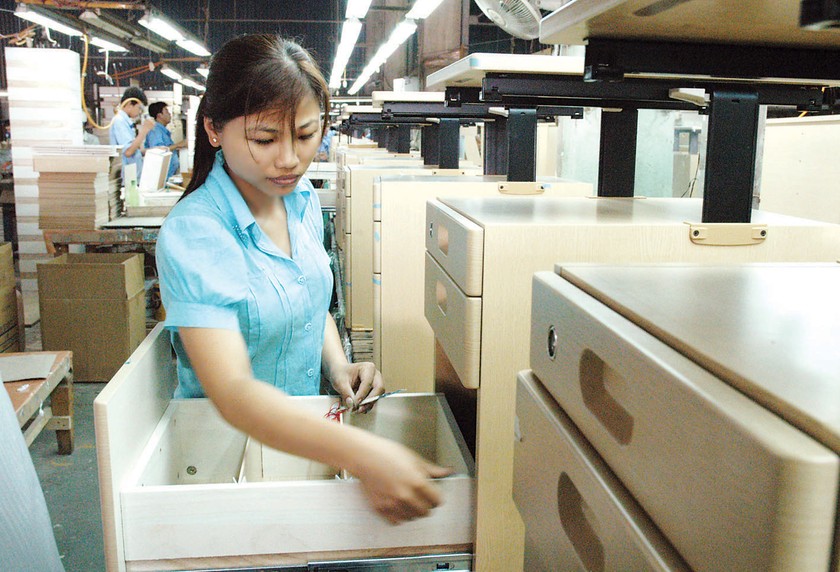 Making furniture for export to Japan at Satimex factory in Ho Chi Minh City's District 12 (Photo: SGGP)
Figures presented at the meeting February 5 revealed the extent of the economic problems: budget revenues were down 12.5 percent year-on-year at VND11 trillion (US$647 million), with import and export-related incomes falling 18.2 percent,
 
The city's overall imports and export both plunged 20 percent. Industrial production was down 0.1 percent.
 
Some key industries recorded the highest falls -- textile and garment was down 3 percent, communications equipment 19 percent, and machinery and equipment 8 percent.
 
The area under agriculture shrunk.
 
Industrial parks reported lay-offs at many companies. Electronics firms fired 1,000 workers and automobile factories a further 1,500.
 
Solutions
 
Dao Thi Lan Huong, director of the Department of Finance, said her department plans to increase the credit guarantee fund for small and medium-sized enterprises to enable them to access credit.
 
Nguyen Van Lai, director of the Department of Industry and Trade, said many companies need money but cannot access credit because they do not have assets to offer as security.
 
Chairman Le Hoang Quan ordered the industry and trade department to find out from industry associations about members' credit needs.
 
It has until February 15 to report about small and medium-sized enterprises that need loans, he said.
 
Mr. Quan warned that the department's director is responsible for any decline in production.
 
Deputy chairwoman Nguyen Thi Hong said the department has to stabilize prices, ensure adequate supply of quality goods, and prevent fake goods.
 
Deputy chairman Nguyen Trung Tin said to increase investment and stimulate demand, producers can be temporarily supported, but in the long-term investment needs to be channeled into infrastructure.
 
This is a good time for firms to restructure and improve technologies to enhance their competitiveness, he added.
 
Ms. Hong said the State Bank of Vietnam's city office should act quickly so that companies can access the Government's stimulus fund soon.
 
The chairman said administrative reform is also urgently required to tackle the recession, warning that official agencies not acting quickly or found harrying businesses would be hauled up.
 
The city would strive to simplify administrative procedures, he assured.