The present scorchingly hot weather has increased electricity consumption in Ho Chi Minh City in the last few days, informed the City Power Corporation.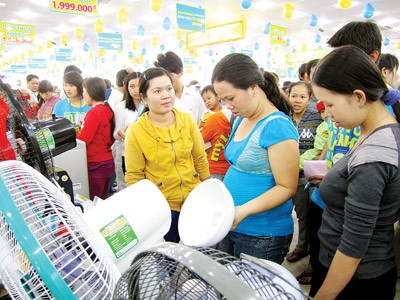 Customers buying electric fans in the City (Photo: SGGP)
Power consumption increased to 58.5 million kWh on April 2, the highest since the beginning of the year and far higher than the record 55.5 million kWh a day last year.
Muggy conditions are causing residents to use more electric fans and air conditioners.
Power consumption is expected to rise even more within the next few days and authorities are asking residents to conserve as much electricity as possible.