The jury of the Ho Chi Minh City Youth Union's "Young citizens of the city 2006" award held a final vote on Tuesday and selected five winners.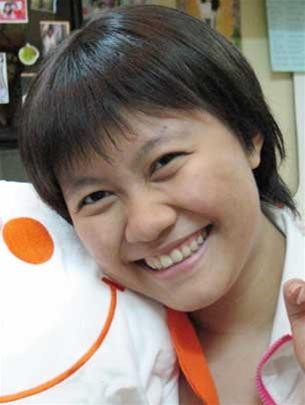 Le Thanh Thuy

The new award aims to honor young people who display exemplary character or who contribute to the development of the city. They can come from any walk of life but must be able to demonstrate the kind of qualities that will win the hearts of people in their communities.

The winners included Le Thanh Thuy, the only girl to make the final cut. Thuy is struggling with bone cancer while pursuing her dream of finishing school. "I swore to myself that I would never give up. I will be a little sun to light up my life", she said, quoting from her favorite book.

Ho Quoc Thong had his own story. Experiencing a bitter childhood in the streets, Thong overcame many difficulties to become a web designer and photographer.

Nghiem Van Ut is a young policeman who has acquired a good deal of merit through the apprehension of drug traffickers and providing a safer environment for his fellow citizens.

The two others are Huynh Thanh Tuan, a worker who displays great initiative and Nguyen Huu An, the dedicated son of a sick mother.