On April 22, the Customs Department in collaboration with the Courier Customs Control Team detected a cache of illegal imported items that included 13 pistol holsters and six catalogs with photos of arms accessories.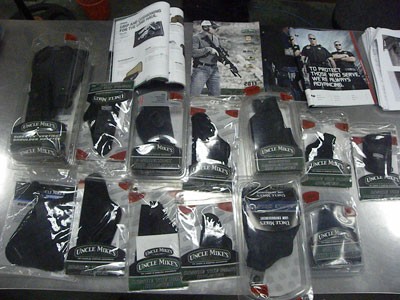 (Photo: SGGP)
These items belonged to a banned list of imported goods by the Ministry of Defense since 2006.
According to the declaration at the Customs, these items were imported from the US and the recipient was an individual residing in District 1 in Ho Chi Minh City.
The Customs Department has confiscated all the exhibits and will carry out an investigation in accordance with the law.