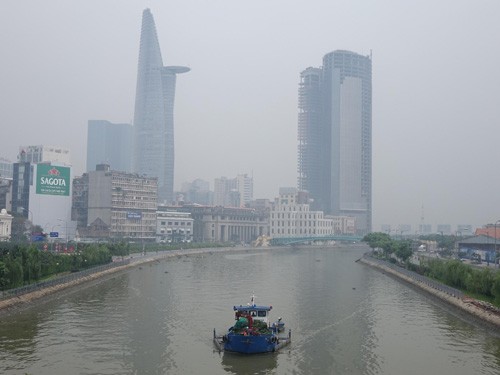 Fog covers HCMC's downtown on October 16

Early October 16, fog covered many areas in Ho Chi Minh City's downtown area and nearby districts, limiting visions in those areas for hours.

Drivers could not see further than 10 meters due to smog; accordingly they drove slowly and turned on the lights. A blanket of fog swallowed the winding Street Pham Van Dong and high buildings along Sai Gon River, Thu Thiem Bridge.
Only until the noon when the sunlight became stronger, the thick blanket of fog melted away.
Nguyen Minh Giam, Vice Head of Southern Regional Hydro Meteorological Center, said the phenomenon is a form of radiation fog and very normal as the weather in the southern region is changing from rainy season into dry season.
The fog happened as result of condensation in the air after a rainy night. It does not affect residents' health but it impeded the traffic on that day.