A playground cum entertainment area for children was inaugurated in Hoang Van Thu Park in Tan Binh District in Ho Chi Minh City on February 9.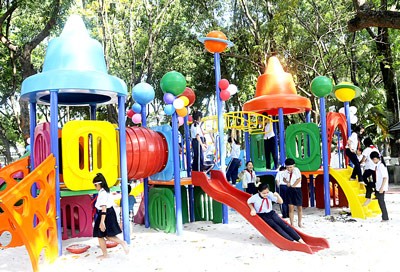 The newly built free playground for children in Hoang Van Thu Park. (Photo: Sggp)
The Khan Quang Do Newspaper, Tan Binh authorities and Thailand's SCG Group joined hands to invest in the free amusement and play area for children which was constructed at a total cost of VND2 billion (over US$90,000).

The entire playground covers an area of around 820 square metres and has many excellent game facilities for children of all age groups.