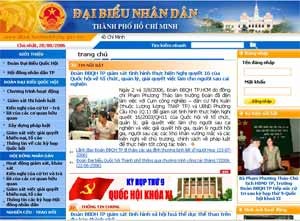 The webiste
The Ho Chi Minh City People's Committee and the city's National Assembly deputies have launched a website to help the public have better understanding and access to their activities.
The website at www.dbnd.hochiminhcity.gov.vn provides information about the officials' scheduled meetings with city dwellers, their working plans and other regular activities.
The public can also send their feedback to the councilors via the website.