The October consumer price index of Ho Chi Minh City reduced 0.24 percent against September, the first drop so far this year, according to the city's Statistics Office.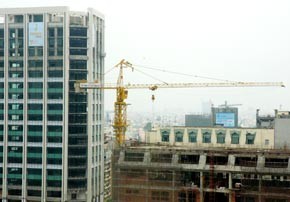 HCM City's price index in housing and construction materials drops almost 2%, more than in any other commodity group (Photo: Truong Van)
Price index falls were seen in such commodity groups as food (down 0.62%), housing and construction materials (almost 2%), and post and telecoms services (0.18%).
According to economic experts, the recent price decline can be attributable to efforts made by the Vietnamese government to control inflation and reducing prices in the world market.
However, the city's CPI rose an accumulated 19.4 percent since the beginning of the year and 25.69% over the same period of last year.