Between now and 2015, HCM City will no longer allow new markets in the city center, while also reducing the number of open-air markets, according to the Ho Chi Minh City People's Committee.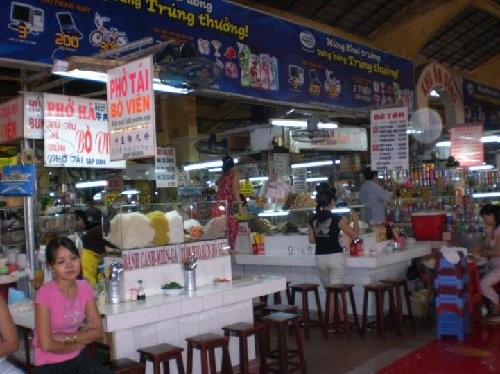 A food stall in Ben Thanh Market
New markets in other areas will be only considered if residents demand them, a spokesperson added.
This is part of a policy aimed to develop supermarkets and shopping centers in HCM City between 2009 – 2015.
City authorities want to encourage investors to develop a more modern system.
Markets which are currently operating must ensure repairs are made and upgrade facilities in order to come up to legal standards.
Markets which do not operate well, do not have enough capacity and cannot upgrade, must develop or move.
The city's People's Committee has asked unregistered markets to be closed in order to reduce obstacles on the streets.