Ho Chi Minh City expects to attract US$2.5 billion in foreign direct investment (FDI) by year-end, an annual increase of 11.9 percent.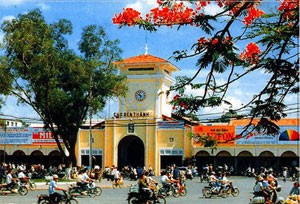 Ho Chi Minh City is an attracitive destination for foreign investors
According to the city's 2007 socio-economic situational report, to date, over US$1.98 billion of FDI has poured into the city since early this year.
 
The figure includes US$1.7 billion as capital of 401 newly-licensed projects and US$284 million in capital added to extant projects.
 
Most projects are in real estate, software production, computing, consultancy, advertising and marketing services.
 
Among 33 countries and territories, South Korea dominates the city's FDI with 128 projects valued at over US$815 million.
 
At present, there are 2,510 foreign-invested projects operating in the city, up 21 percent over the same period last year, with a value of US$16.5 billion, up 15 percent.