Ho Chi Minh City will increase credit for agricultural production, technology and processing in 2014.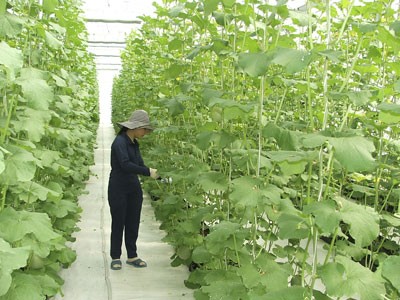 A corner of Agricultural Hi-tech Park in HCMC (Photo: SGGP)
The increase aims to improve the quality and competitiveness of farming products, said Nguyen Hoang Minh, deputy director of the State Bank's HCMC branch. Credit liability is expected to increase 70-85 percent more than last year, an equivalent to VND35-37 trillion. It was VND20 trillion in 2013.
The current lending interest rate in agriculture field never exceeds 9 percent per year. The State Bank is encouraging banks to reduce it to 7-8 percent per year on short-term loans.
Credit for agriculture, rural areas and farmers have doubled over the last five years, accounting for 22 percent of total liabilities of the economy, according to the State Bank of Vietnam.