The Ho Chi Minh City police detained a former business executive wanted by authorities and absconding for over a year on March 23, on the charge of producing and selling fake drugs.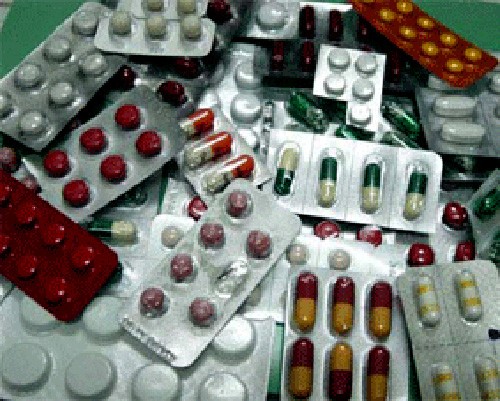 Police seize a large quantity of fake drugs and packaging material after they raid two storage facilities in Ho Chi Minh City on March 14
The HCMC police had busted a ring on January 25, 2010 for producing fake foreign medicines. However, at that time, the ring leader Huynh Ngoc Quang, 29, former director of the Vietnam-France Pharmaceutical Joint Stock Company, had managed to escape.
Huynh Ngoc Quang's company ran their covert operations by buying cheap drugs and then ordering other companies to present their packaging like those of imported drugs.
His company rented many places to produce the fake drugs and stockpiled them in various locations around the city to avoid detection.
They then sold these fake imported drugs at a high profit. The police revealed that they hired family members and people from their home in the central province of Quang Ngai, to work for them.
Police have confiscated tens of thousands of fake drugs from many storage facilities that Quang hired in different districts across HCMC.
While Quang has reportedly been hiding in the Mekong delta province of Kien Giang and the central provinces, he and his accomplice Dang Tri Quoc, 30 from the Mekong delta province of Long An, continued to manufacture and sell fake drugs.
Police in HCMC sort the help of their counterparts in Kien Giang to arrest Quang and Quoc. They conducted raids of two storage facilities at 156/7A/17 To Hien Thanh in district 10 and 78/1A Ba Hom in district 6 and seized a large quantity of fake drugs and packaging material on March 14.
Police stated that Quang will certainly face severe and harsh penalties for his actions.