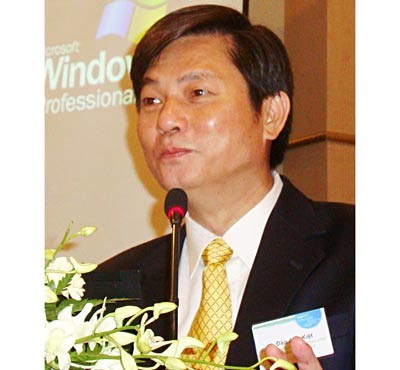 HCMC promotes green energy, says dao Anh Kiet, Natural Resource and Environment Department's director ( Photo: SGGP)

Utilizing green energy slows down climate change. Ho Chi Minh City is a rich source of solar energy which has not been fully exploited. Public concern has raised questions whether the failure to fulfill solar potential is due to lacks the funds or neglect.
Recently, high-tech park and Park 23-9 in Ho Chi Minh City have used natural energy to power 32 lights; however, only 32 of 100,000 public lights run on solar power, Dao Anh Kiet, director of the city's Department of Natural Resources and Environment told Sai Gon Giai Phong.
Mr. Kiet said the city has received the financial and technological support of developed countries and non-government organizations, including Asian Development Bank and Clean Technology Fund, to implement projects that aim to reduce the effects of climate change.
He also stressed that to carry out such projects, an all-out revolution of technology, management and investment, would be required.
Moreover, since equipment capable of transferring electricity into solar energy is very expensive to import, research should be supported to manufacture this kind technology within Vietnam.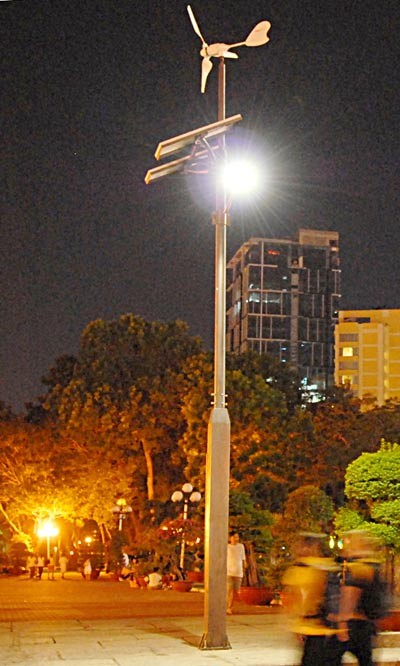 Streetlights to use solar energy in Park 23-9 (Photo: SGGP)
In addition, local administrations need develop green technology to stimulate industry, he said.
The director said that if all city streetlights ran on solar energy, the city will save over 73 million kWh.
Furthermore, the government would also drastically reduce the amount of CO2 emissions and decrease number of hydropower plants used to produce electricity.
Mr. Kiet informed the city's steering board of the climate change adaptation program is currently developing many environmentally- friendly projects such as reducing the number of private vehicles and using solar energy for streetlights on Nguyen Hue street in district 1 and plans to install a monitoring station within city limits to control gas causing greenhouse effects.
He added that Vietnam has proved to the world its capacity for economic integration and its commitment reduce the effects climate change; however, a roadmap is needed as well as the support of developed nations and non-government organizations around the globe.