Voice of HCM City People radio (VOH) will launch some foreign language channels next year, including in English, French and Chinese, its director Nguyen Chau Ky said.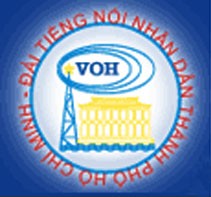 HCMC's radio station VOH will launch foreign language channels next year (Photo: VOH)

Speaking at a press conference December 25, he said the launch follows suggestions by foreign diplomats interested in knowing more about Vietnam's economy, law, culture and other aspects.
VOH also plans to broadcast in Korean, Japanese, and Khmer, he said, promising existing channels would improve quality and broadcast longer.
Starting January 1, AM 610 KHz news channel would be on the air 20 hours a day compared to 18 ½ now, while FM 99.9 MHz entertainment trade information channel would become 24x7, up from 19 hours a day now, he announced.
VOH would set up a station in Soc Trang Province to broadcast FM 99.9 MHz channel to the Mekong Delta, he said.
Bui Van Quoc, former sales manager of  TNS  Media Vietnam, revealed the results of a survey on the habits of VOH's listeners: "Despite the increasing popularity of the Internet and cable television, many Vietnamese are still keen on popular radio programs."