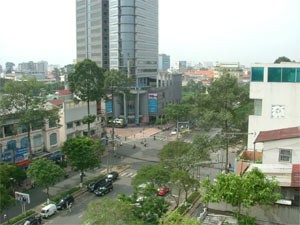 View of Ho Chi Minh City. The city's bonds is put on an auction in Ha Noi (Photo: Hoang Uy)
Ho Chi Minh City five-year bonds, issued by the city's Investment Fund for Urban Development with a par value of US$6.25, were auctioned today at the Ha Noi Securities Trading Center.
The total volume available for bidding is more than US$3 million. Interest will be paid annually. The bond is scheduled to be issued on Friday and listed at the Ho Chi Minh City Securities Trading Center.
Related article: