A trade show featuring high-end Korean products kicked off on Friday in Ho Chi Minh City.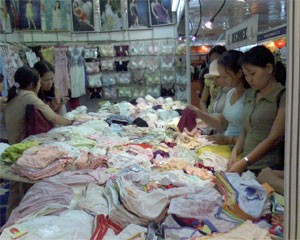 Visitors at a trade fair in Ho Chi Minh City (Photo: Thuy Hang)
On display at the show are textiles, garments, footwear, interior decorations, car parts, appliances, electronic consumer products and baby care products.
Some of the firms also took the chance to seek young employees in Ho Chi Minh City. Job seekers were directly interviewed at the trade fair.
The show, co-organized by the Viet Nam Exhibition and Advertising Company and the Korean Industrial and Commercial Chamber, will last until April 7 and features 30 Korean companies.