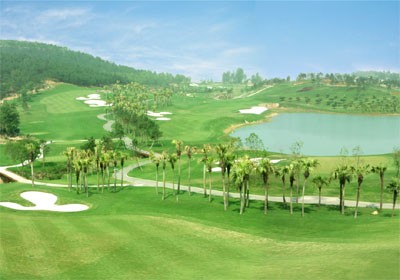 No more golf courses will be licensed in the city.
No more golf courses will be licensed in Ho Chi Minh City until a zoning plan, under way now, is completed, the city People's Committee said Tuesday.
A Planning and Investment Department report said six projects involving a total area of 1,262 hectares have received licenses while two others are waiting for them.
But only Ho Viet Company's course in Forrest Park, District 9, is up and running so far.
Viet Nam's number of international and domestic golf aficionados is increasing, compelling local authorities to concentrate on investing more funds into high-grade tourist complexes.
A concern over golf course expansion has raised because agricutural experts worry that farm land would be narrow when golf courses spread like mushroom after rains.