Over 61 percent of the public in Ho Chi Minh City are unsatisfied with current tax regulations, reported a recent survey by the local statistics office.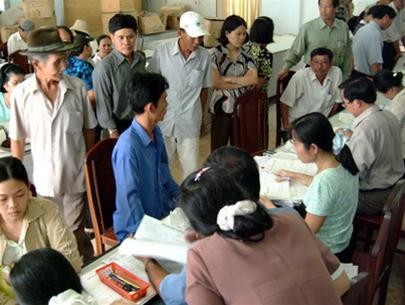 Waiting to pay taxes
The people surveyed complain of bulky paperwork in filing for taxes, too much time spent just to buy tax invoices (1.5 hours each) or to declare taxes and pay taxes.
Especially towards the end of the month, it takes up to 50 minutes each time to settle taxes.
They also complain of inconsistent tax regulations while startup enterprises grumble over not receiving any tax incentives, and over being still subject to taxation even when their businesses are halted.