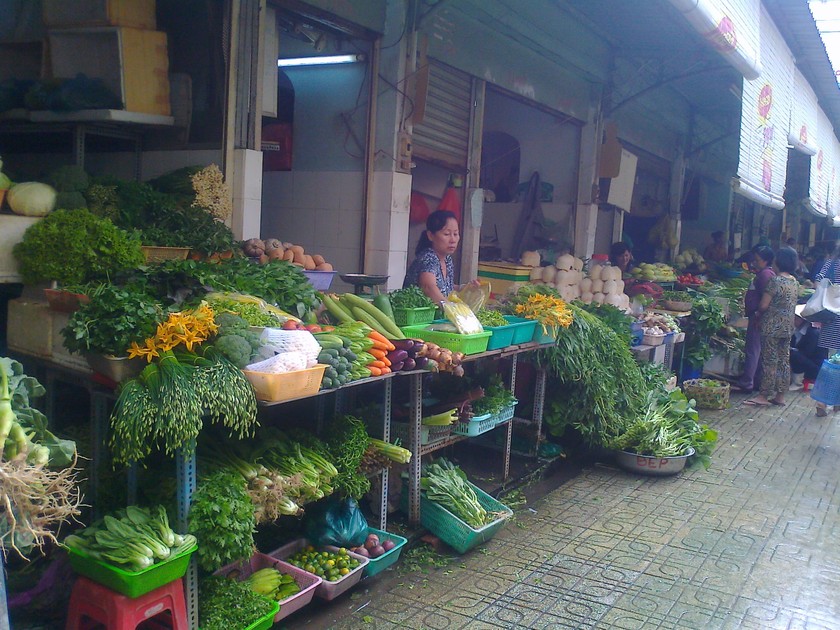 Price subsidizes are on most essential foods (Photo: Hong Nhu)
The price subsidized program in Ho Chi Minh City has proved a success this year with the city implementing price subsidizes on four commodity groups, namely essential food items, school stationery items, essential medicines and powdered milk for babies below one year of age and for the elderly.
The program has attracted more than 37 business companies in related fields, all holding large market shares, retail outlets and growth plans for the future. Throughout the city, 3,773 price subsidized outlets have been set up offering goods at less than market price and of standard quality.
The city is now attempting to increase the distribution network to markets, residential areas, export processing zones and industrial zones. It has also expanded to five subsidized outlets in the suburban district of Can Gio, in an effort to reach the rural poor.
The government is also stepping up the movement 'Buy made-in-Vietnam products'. Many supermarkets and department stores are continually launching promotional campaigns of various made-in-Vietnam products.