Police must seek rumormongers who had spread inaccurate information that the government was on the verge of raising petrol prices again, causing a buying frenzy at gas stations across the country, to face the bar of the court, said Mr. Le Hoang Quan, the chairman of the city's People's Committee, at an Aug. 5 meeting with relevant agencies.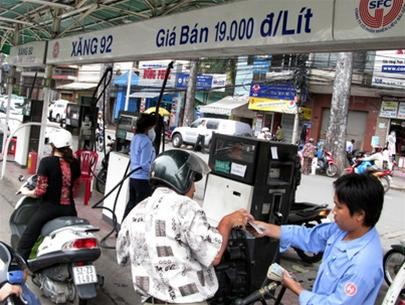 Petroleum price stays at VND19,000 (Photo:TTO)
The rumor concerning gasoline price started from Binh Tan District. Market management teams must pay a frequent check over all goods prices, especially materials, fertilizers, pesticide, books, petroleum to have a quick reaction.
District people's committee chairmen must monitor the prices of all goods in their jurisdiction and report to the city at 3 p.m. daily beginning August 6. They would be held accountable if any rumors start in their jurisdiction.
A market management board called for contribution of vendors not to take advantage of the rumors to increase the prices.
Related article:
Government Warns Against Illegal Fuel Price Hike