Ho Chi Minh City People's Committee has announced its decision to sell 343 State-owned villas.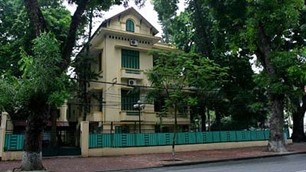 A State-owned villa.
According to the decree No.60/CP issued in 1994, the government can allow tenants renting State-owned houses, to buy them outright. The price of the property will be applicable as per decree No.5 of the city People's Committee.
The current tenant will pay 40% of the land levy for land area within the residential land limits and 100% of land levy for the land area in excess of the residential land limit, as per applicable rates determined by the city People's Committee's regulation.
Should the tenants not have enough money to buy the State-owned houses; the price of the house will be valued and sold at the current market price.
The city People's Committee also asked the city's House Sales Council and relevant departments to focus on selling and transfer of land rights of villas for sales.
Earlier, the city People's Committee had suspended all procedures for the sale of state-owned villas, including approval of the selling price, transfer of land use rights, signing of sale contracts, collection of money and granting of house and land ownership certificates, in order to make adjustments in the policies for sale of state-owned villas.
Do Phi Hung, deputy director of the city Department of Construction said that residents renting State-owned villas have already sent applications to buy the villas before December 31, 2010 as per regulations.