The 2016 Ho Chi Minh City International Travel Expo (ITE) attracted thousands of visitors on September 10.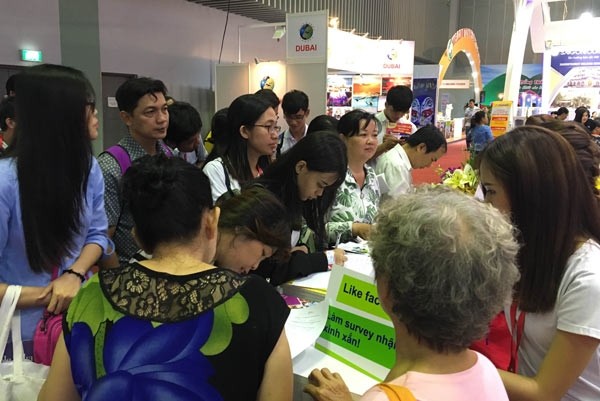 HCMC ITE 2016 takes place in the city.
The international travel fair took place in parallel time of a travel fun fair day for exhibitors combining with preferential shopping programs on Saturday.
At the event, the purchasers had chance to participate in an extra lucky draw chance for all- in tours, cheap tickets from domestic and international airlines.
Vietnam's leading low-cost carrier VietJetAir also launched promotion of 21, 000 zero-price tickets and different attractive preferential services for its customers on this occasion.
Saigontourist also run promotion tours to Korea, Hongkong (China) with preferential prices up to VND 10, 9 million- 12, 9 million respectively.
This year's exhibition receives the participant of 20 countries and territories worldwide showcasing 280 pavilions which took place at Saigon Exhibition & Convention Center (SECC) in district 7 from September 8- 10, aiming to create opportunity for consumers to seek and buy preferential tourism packages.