The Ho Chi Minh City People's Committee on October 7 approved the second phase of the Environmental Hygiene Project at total investment capital of about US$524 million.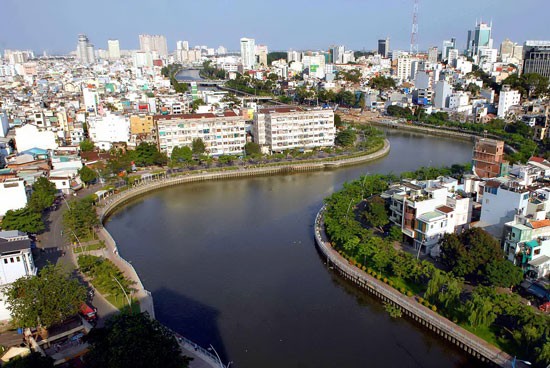 Nhieu Loc-Thi Nghe Canal (Photo: SGGP)
Of these, World Bank's Official Development Assistance has provided a loan of US$450 million and the city budget will fund the remaining cost.
The project will be conducted by the HCMC Environmental Hygiene Project Management Board.
Items include construction of an 8km combined sewer system carrying both sanitary waste and surface runoff, and Nhieu Loc-Thi Nghe Wastewater Treatment Plant in District 2.
Sewage from houses alongside the basin of Nhieu Loc-Thi Nghe Canal area and District 2 will be treated to meet standard A before being discharged into the environment.