A festival atmosphere has been palpable on the streets of Ho Chi Minh City recently, as the infectiousness of World Cup 2010 fever has swept away sports fans in seemingly every shop on every corner of the city.
The schedule of matches is pasted on innumerable walls around the city such as offices, restaurants, shops and private houses so fans may conveniently keep track of the current event anytime, anywhere.
Many have advertised products and reeled in profits, thanks to the event.
The Youth Cultural House and Phan Dinh Phung Sport Center equipped itself with a big screen TV to serve its many football fans. Coffee shops brought in big screen TVs to attract business.
The joyful and disappointed cries from the crowds of street-side eateries and beer houses can be heard after each shot on goal and every other dramatic moment during the games. Even supposed boring matches have attracted rowdy drinkers, swept up in a football reverie.
This year's World Cup has created many moments that will be difficult to forget and since it is not over yet, many more are sure to come.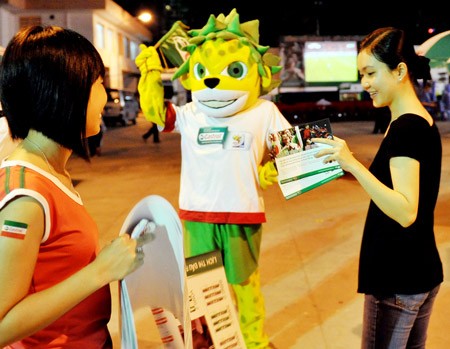 A sales rep introduces products during World Cup play. (Photo: SGGP)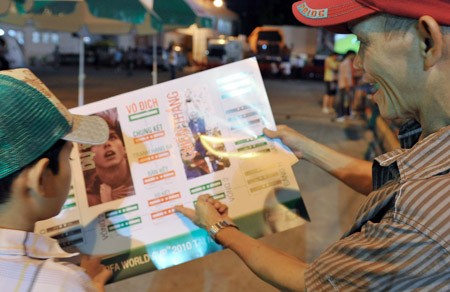 Two residents talk about World Cup matches on the sidewalk. (Photo:SGGP)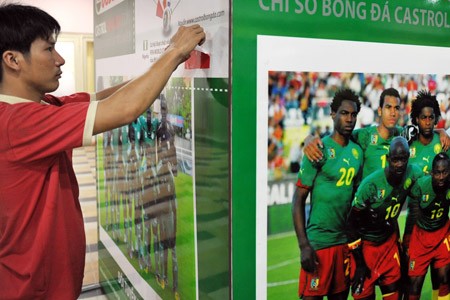 A staff member posts World Cup results for football fans at the Youth Cultural House. (Photo:SGGP)
Football fans play World Cup related games before the start of a match at the Youth Cultural House. (Photo:SGGP)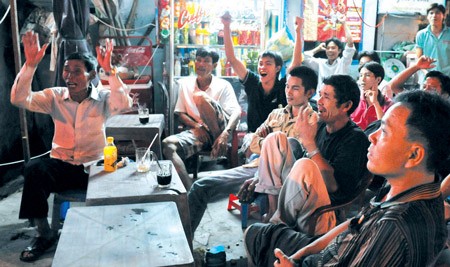 Coffee shop patrons watch a World Cup match with great enthusiasm. (Photo:SGGP)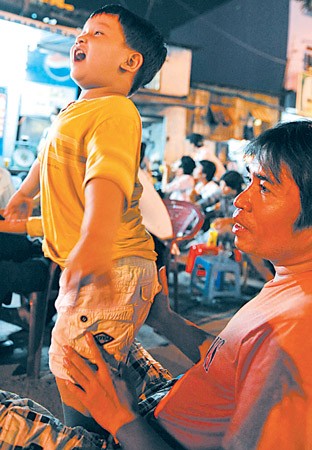 A little boy enjoys a World Cup match at a sidewalk cafe in District 3. (Photo:SGGP)