A charter of the Association of Southeast Asian Nations (ASEAN) was formalized in Jakarta on December 15.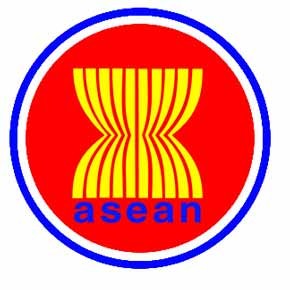 The ASEAN logo
Nine foreign ministers and one communication minister of the group were present at the formalization at the ASEAN secretariat, according to news agencies.
ASEAN signed the charter in November 2007, which sets out rules of membership, aiming to transform ASEAN into a legal entity in the region by 2015.
The formalization was initially scheduled at the 14th ASEAN summit meeting on December 15-18 in Chiang Mai, Thailand, but the political unrest in the country led to the postponement of the schedule. However, a consensus of the meeting of the ministers on December 14 said that the summit would be held in February in Thailand.
The Association of Southeast Asian Nations groups Brunei, Cambodia, Indonesia, Laos, Malaysia, Myanmar, the Philippines, Singapore, Thailand and Vietnam.