The ASEAN member countries were unanimous in the contents of a Press Statement issued by the ASEAN Foreign Ministers at the Special ASEAN-China Foreign Ministers' Meeting, in Kunming, Yunnan province, China, Vietnamese Foreign Ministry Spokesperson Le Hai Binh told the Vietnam News Agency on June 16.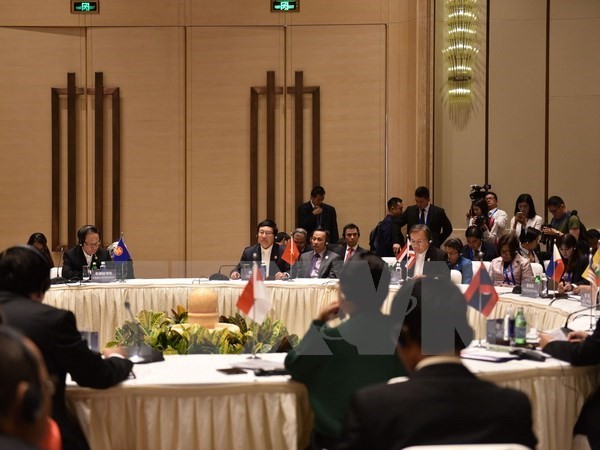 The Special ASEAN-China Foreign Ministers' Meeting
The Press Statement reflects the ten-member group's assessment of the meeting's outcomes and other important matters raised at the event, including their common stance on the East Sea issue, he said.
The nations also reached consensus on one of the forms to announce the statement. Accordingly, the Foreign Minister of Singapore will announce the statement at a joint press conference with the Chinese Foreign Minister following the meeting. Singapore is currently the coordinator of the ASEAN-China dialogue relations.
The ASEAN countries are currently comparing notes on the announcement of the Press Statement, the spokesman noted./