Cambodia has punished 39 officials, including a provincial police chief, for corruption as part of the kingdom's crackdown on rampant graft, an official said Wednesday.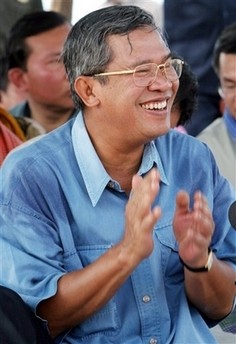 Cambodian PM Hun Sen
The officials, mostly customs officers in Cambodia's northwestern Banteay Meanchey province bordering Thailand, took bribes from merchants and allowed them to import right-hand-drive cars, which are illegal here.
Nine high-ranking customs officials and the police chief would be suspended from their posts for six months without salary, said Om Yentieng, chairman of the government's anti-corruption unit.
Since March, Cambodia has banned the import of right-hand-drive vehicles.
The nine customs officials and the police chief recently helped merchants bring some 800 right-hand-drive cars to the kingdom, Om Yentieng said, adding the remaining 29 customs officers netted for corrupt activities would be transferred to other posts.
Impoverished Cambodia is plagued by corruption at almost every level of government, and the misuse of international funds has been a major concern of foreign donors.
Prime Minister Hun Sen is enhancing the fight against corruption in Cambodia.  Its parliament has yet to pass draft anti-corruption legislation that has been a demand of the kingdom's donors.