Respective tracks of the Cambodia-Thailand railroad were connected at a bridge at the two countries-shared Poipet border gate on September 19.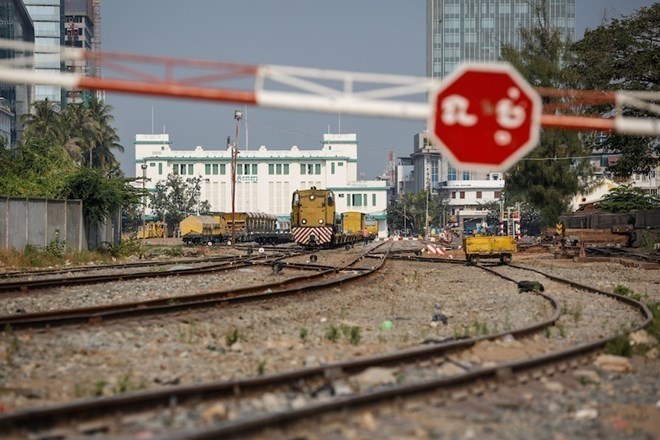 A railway in Cambodia (Source: Cambodia Daily)
Speaking at the ceremony, Cambodian Minister of Public Works and Transportation Sun Chann Thol said Cambodia will renovate the railway as soon as possible in order to open the line with Thailand at the end of this year or early next year.
He expressed hope that Cambodian PM Samdech Hun Sen and his Thai counterpart Prayuth Chan-ocha will travel together by rail across the bridge when the railway is officially opened.
Chann Thol said the railway was badly damaged during the civil war and has remained unused for many years.
Thailand paid around 1 million USD to build a railway bridge over the river that marks the border, while Malaysia has also given financial aid to help construct the railway.