China has reported its first bird flu outbreak among poultry this year, with thousands of fowl destroyed in the nation's far northwest to prevent an epidemic.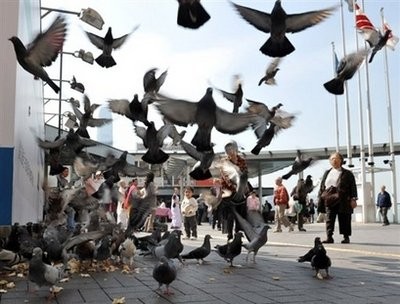 Pigeons fly at a shopping area in Hong Kong.(AFP Photo)
The alert was raised after 519 fowl died in the Xinjiang region that borders Central Asia, the agriculture ministry said in a statement posted on its website late on Tuesday.
They were confirmed on Tuesday to have died of the H5N1 strain of bird flu that is responsible for killing about 250 people around the world since 2003.
Emergency measures were introduced in Xinjiang, which included killing 13,000 more fowl, the ministry said, without specifying if the animals were chickens or other types of poultry.
The ministry said the situation was under control. Officials at the ministry's media department were unavailable on Wednesday to comment further.
China previously reported that eight people were infected with bird flu across the country this year, five of whom died.
Twenty-five people have died from bird flu in China since the disease re-emerged in 2003, according to World Health Organisation figures.