Malaysian Prime Minister Najib Razak and German Chancellor Angela Merkel discussed measures to boost bilateral trade on September 27, source from VNS.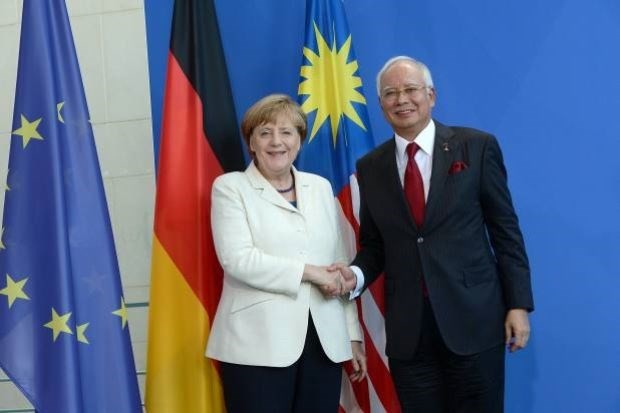 Merkel and Najib shaking hands after a joint press conference in Berlin on September 26. (Photo: thestar.com.my)
At a press conference after the talks in Berlin, Chancellor Merkel said Malaysia was "a rising economy" and lauded the socio-economic achievements of the Southeast Asian country.
She also believed the visit of the Malaysian leader to Germany will promote bilateral cooperation.
Prime Minister Razak called for more German investment in Malaysia, especially in high technology.
Germany is Malaysia's biggest investor in the European Union, while Malaysia is Germany's second biggest in ASEAN.-