A wooden boat carrying 25 schoolboys aged from 12 to 19 of the same school capsized on the Bengawan Solo River in the province of East Java, Indonesia, according to Vietnam News reported on yesterday.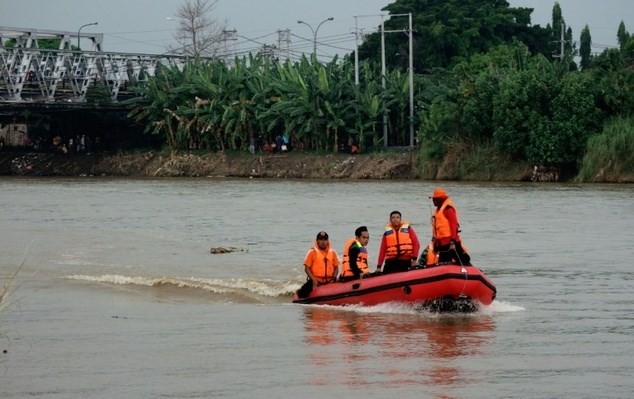 Rescue employees are arriving at the scene of the capsized boat to rescue patients. (Source: dailymail.co.uk)
According Indonesian authorities, overload led to the boat capsize. The rescue forces rescued 18 while seven are still missing.
Heavy rain, mud and limited vision in deep-water areas have hampered rescue efforts.
Boat is a favourite means of transport in Indonesia but substandard boats combined with overload make accidents in rivers in the Southeast Asian country happen quite often.