According to a new goal set by the Indonesian Government, there will be no more child labour in the country by 2022.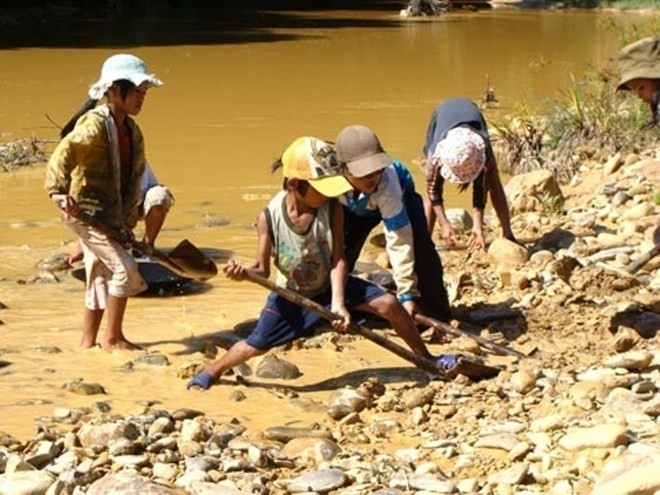 Illustrative image (Source: zing.vn)
In 2008, the Government launched a program to reduce the number of child workers, mostly targeting dropouts from poor families.
Data from the Central Bureau of Statistics (PBS) showed 28.59 million Indonesians were considered as poor in 2015, making up about 11.22 percent of the population. There were 674,300 children aged between 5 and 12 years old employed in 2009.
The nation's labour law defines a child as any human being below the age of 15; and children are prohibited from entering the workforce.
Laurend Sinaga, acting director for child and female worker affairs at Indonesian Ministry of Manpower, said in the past nine years, the Government has only succeeded in withdrawing 80,163 children from the workforce and sending them to schools via the Child Worker Reduction Program.
However, he noted the number of children saved from the workplace has increased in recent years from 11,000 in 2013 to 15,000 in 2014 and 16,000 in 2015.
Indonesia's commitment to eradicating child labour is part of the country's endeavor to the global efforts concerning the issue. To realise its target of being free from child labour in 2022, the local authorities said they need an action programme to raise public awareness of the matter, alleviate poverty and pull children out of the workforce.