Many international news sources expressed great appreciation for Vietnam's assistance in the search for the missing Malaysia Airlines Boeing 777-200 aircraft.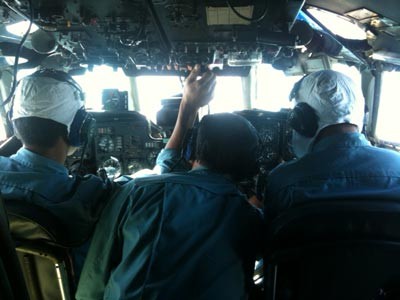 Vietnam's helicopter in search for missing Malaysian plane (Photo:SGGP)
The Global Times Newspaper of China acknowledged the Vietnam Ministry of Transportation and Army Forces assistance on March 11.
Vietnam's effort for searching missing plane despite the fact that there were no Vietnamese citizens onboard the craft has shown a high sense of responsibility for a multinational humanitarian case, according to the British Broadcasting Channel (BBC).Vietnam shows care and control for the country's marine zone.
CNN of the United States constantly updated latest information, photos from Vietnam's televisions, newspapers and the websites in search for missing Malaysian plane, which has become the largest story, attracting readers around the world.
During Malaysian airplane incident, Vietnam has mobilized helicopters and ships to search for missing the plane.
Over 70 reporters of Vietnamese and various foreign news agencies constantly updated information.
Vietnam will continue to search as well as update latest news for the missing Malaysia Airlines aircraft.