The parliamentary faction of the Kyrgyz ruling party Ak Zhol unanimously voted on Wednesday to approve the closure of the U.S. Manas airbase in the north of the country.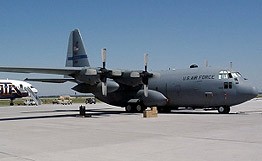 The US airbase in Manas
The Kyrgyz parliament is set to discuss on February 19 the termination of a deal that allows the U.S. to use the airbase after its annulment was approved by the last of three key parliamentary committees on Tuesday.
The Ak Zhol faction has over 70 seats in the 90-member parliament.
Meanwhile, the faction of the Social-Democratic Party of Kyrgyzstan failed to reach agreement on the closure and abstained from voting on Wednesday.
Faction leader Baktybek Beshimov said the government's decision had "done substantial damage to both the national interests and image of Kyrgyzstan."
Kyrgyz President Kurmanbek Bakiyev announced plans to close down the airbase after talks on February 3 in Moscow, where he secured substantial financial aid from Russia. However, both Russia and Kyrgyzstan have denied that the decision to close the base, used to support NATO operations in nearby Afghanistan since 2001, was linked to the aid.
Other members of the Social Democrat party suggested that Kyrgyzstan refrain from making a hasty choice between Russia and the United States, and proceed primarily from national interests.
Kyrgyz Foreign Minister Kadyrbek Sarbayev dismissed on Wednesday Western media reports that the Pentagon was negotiating the future of the base with Kyrgyzstan.
"No official proposals have been made," he said, adding that "no negotiations are underway on the issue."
Kyrgyzstan's top diplomat said he was sure that "the closure of the airbase will not affect bilateral ties with the U.S."
The Manas airbase currently hosts some 1,200 U.S. military personnel and nine military transport and refueling planes. Agreements on the use of the base will also be terminated with the Netherlands, Canada, New Zealand, Denmark, Spain, France, Australia, South Korea, Italy, Turkey and Norway.