The Immigration Office of Malaysia's northwest Penang state arrested 30 foreigners on October 7, including three Vietnamese, for not possessing valid documentations and work permits, said Vietnam News in Kuala Lumpur.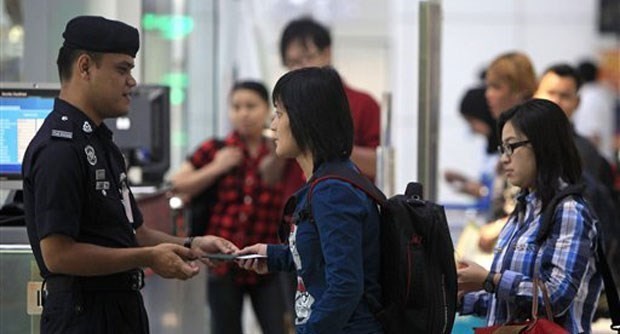 Malaysian police is checking legal documents of immigrants (Source: VNA)
Apart from the Vietnamese, the arrested include 13 Thais, six Bangladeshi, three Nepalese, two Indians, and one each from Myanmar, Philippines and Indonesia. They are aged between 20 and 46.
The foreigners were apprehended at 11 locations around the seafront promenade Persiaran Gurney, the central part's neighbourhood Paya Terubong, the southwest district capital Bayan Lebas and the southern town Nibong Tebal in a campaign running from October 6 – 7, said Fairoz Ismail, Deputy Director Assistant of the municipal immigration office.
Checked places included hotels, restaurants and shops in those areas, he added.