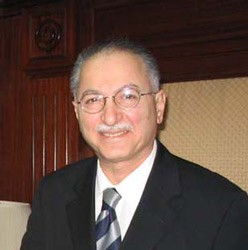 Mr.Ekmeleddin Ihsanoglu
The chief of the world's biggest Muslim grouping accused multinational corruptions of spreading "the curse of corruption" Monday and called on the UN to step them plundering vulnerable economies.
The secretary-general of the Organisation of the Islamic Conference (OIC), Ekmeleddin Ihsanoglu, said the 57-nation bloc should address the issue to save their economies from rampant competitiveness and "unfair globalisation".
"I also wish to identify the role of multinational corporations, who are responsible for spreading the curse of corruption," he said in an opening speech at the bloc's first anti-graft forum.
Ihsanoglu is visiting Lebanon this week and his speech was read out by another official.
"In their ambition to earn profits (they) do not follow ethical practices of business and sometimes tend to harm the national economies by corrupt practices," he said.
Ihsanoglu said it was time for the OIC to act to prevent attacks against economic growth and repair damage made in the past.
"It is the responsibility of the United Nations and the international community to create that mechanism of accountability, to stop the plundering of wealth of the susceptible economies and to create a fair environment," he said.
Source: AFP