SINGAPORE (AFP) – Crude was mixed in Asian trade Tuesday but analysts said prices remained volatile as the turmoil in Libya continued to rattle investor sentiment.
New York's main contract, light sweet crude for delivery in April was up five cents to $102.38 a barrel, while Brent North Sea crude for May was down 18 cents to $114.78.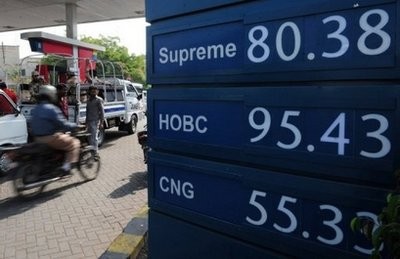 AFP file - Crude rose in Asian trade Tuesday as the turmoil in Libya continued
"We still have tensions in the Middle East underpinning oil prices. Investors are expecting that Libyan oil is not returning to the markets any time soon," said Ong Yi Ling, investment analyst for Phillip Futures in Singapore.
Oil-rich Libya was producing 1.69 million barrels a day before the unrest, according to the International Energy Agency. It is now producing 400,000 barrels a day.
Libyan leader Moamer Kadhafi's Tripoli compound was rocked by blasts late Monday, his southern strongholds targeted and a navy base bombed as the US-European coalition sought to pin down Kadhafi's military and protect Libya's civilians and opposition.
The intervention by French, American and British forces in Libya has hobbled loyalist forces but offers little hint of how the situation will be resolved.
"A stalemate at current positions leaves most of the oil export ports in the hands of the Kadhafi regime," noted PetroMatrix analyst Olivier Jakob in Zurich.
In London, the Centre for Global Energy Studies warned that the tightening market is in danger of repeating the 2008 price surge, when crude futures topped $147 a barrel.
It said the oil market needed "a clear unambiguous signal" from the OPEC cartel that the lost Libyan production would be replaced.