The party backing Pakistan's President Pervez Musharraf is to launch its manifesto Monday for next month's elections, focusing on political reconciliation and tackling extremism, an official said.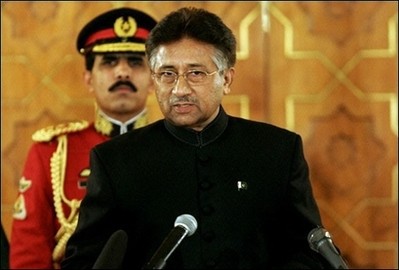 Pakistan's President Pervez Musharraf (Photo: AFP)
The Pakistan Muslim League-Quaid was in government from 2002 until last month and is hoping to win another five years in power when the crisis-hit nation goes to the polls on January 8.

"We are launching the manifesto on international human rights day, because of its emphasis on respect for human values," the party's secretary general, Mushahid Hussain, told AFP.

"The motto of the manifesto is 'Live and let live and give hope to the hopeless'," Hussain said ahead of the official launch later in the day.

"It is based on five pillars -- Democracy, Development, Devolution, Diversity and Defense," he said.

The Muslim League's so-called "five Ds" echo the "five Es" set out by former premier Benazir Bhutto in her election manifesto a week and a half ago, but Husssain said his party's policies were distinct.

"We want to promote the culture of reconciliation not the politics of revenge in the country," Hussain said, following months of political chaos in Pakistan culminating in an ongoing state of emergency.

He said the manifesto contained "many new initiatives on foreign policy" including a pledge that Pakistan's territory will not be allowed to be used by anyone against other countries.

Pakistan has been accused in recent months of failing to tackle Al-Qaeda and Taliban militants in its northwestern tribal areas blamed for attacks in Afghanistan, Pakistan and further afield.

"A task force will be set up to examine the causes of the rise of extremism and devise measures to tackle it," Hussain said.

The PML-Q was created in 2002 to contest elections under a pro-Musharraf banner, drawing most of its members from the party of former prime minister Nawaz Sharif, who was ousted by Musharraf in 1999.

During its time in power, Pakistan prospered economically but also faced a growing threat from Islamic militancy and, in its final year, growing political opposition to Musharraf's grip on power.