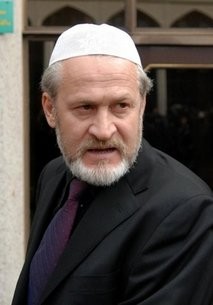 AFP file picture taken December, 2006 shows Akhmed Zakayev in London
WARSAW (AFP) – Polish police said Friday they had arrested the exiled Chechen independence leader Akhmed Zakayev who is wanted by Russia for alleged terrorism.
Zakayev arrived in Poland on Thursday to attend a two-day congress of exiles from the conflict-torn region.
Police spokesman Mriusz Sokolowski said Poland was responding to an international arrest warrant and had no option but to detain the Chechen leader.
"He was arrested by plainclothes police as he was leaving a building," Sokolowski told TVN24 television.
"Because there was an international arrest warrant, police were under an obligation to detain him and to take him to prosecutors."
Polish authorities warned on Wednesday that Zakayev could face arrest if he came to the country and that a Polish court would have to decide if he would be extradited.