President of the Republic of Korea (RoK) Park Geun-hye and Speaker of Myanmar's House of Representatives Win Myint shared the need to boost bilateral cooperation via people-to-people exchanges and other channels during their talks in Seoul on October 28, sources from Vietnam News in Seoul & AP.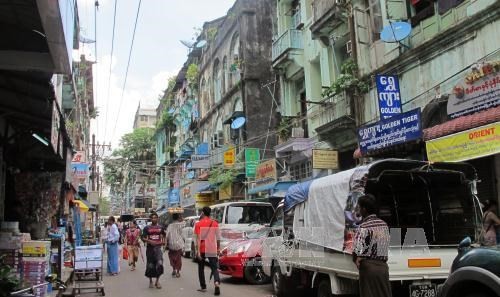 Yangon, Myanmar's biggest city. (Source: AP/VNA)
At the meeting, President Park Geun-hye asked the Myanmar government to support RoK companies which want to enter Myanmar and stressed the mutual complementation of the two economies.
On his part, Win Myint emphasised the importance of the RoK's sharing of development experience with Myanmar and called on the RoK government to actively contribute to Myanmar's economic development.
Two-way trade value between the RoK and Myanmar reached 1.16 billion USD in 2015. The RoK exported machinery, fabric, petroleum products to Myanmar and imported garments and agricultural and fishery products.