Flight SQ368 of Singapore Airlines (SIA) en route for Italy's Milan returned to Changi Airport because of an engine oil problem on early June 27.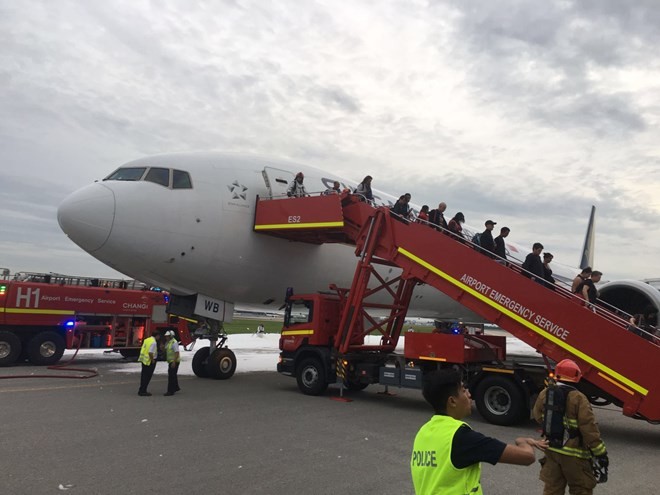 Passengers are evacuated from the plane on early June 27th, 2016.
After the plane made the emergency landing, its right engine caught fire. Fortunately, all passengers emerged unscathed, according to SIA.
The Boeing 777-300ER, carrying 222 passengers and 19 crew members, departed from Singapore's Changi Airport at 2:05 am. About two hours later, its pilot informed about the engine problem and turned back the flight.
SIA said the plane touched down at the airport at around 6:50 am (local time). Emergency services ut out the fire, and all passengers and the crew were safe.
The passengers are set to take an alternative flight to Milan in the afternoon the same day.
SIA's only fatal accident was a flight from Singapore to Los Angeles via Taipei (China's Taiwan) on October 31, 2000. It crashed into construction equipment on the Taiwan Taoyuan International Airport after attempting to take off from the wrong runway. The crash killed 83 of the 179 people on board.