Six teenagers were wounded by gunfire Tuesday in a shooting at a school bus stop in Las Vegas, Nevada, local police said.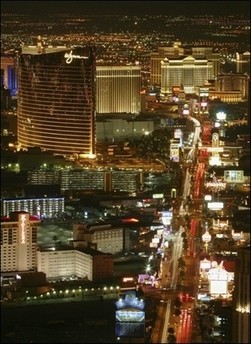 View of the Las Vegas Strip (Photo: AFP)
The shooting took place near a high school in northeastern Las Vegas, and the victims were between 16 and 17 years old, police spokesman Marc Joseph told reporters.

Joseph said the shooting was possibly related to an altercation which took place on Monday.

"It appears to be juveniles ...around 16-17 years (old)," he said. "As the juveniles exited the bus, the shooting took place, which resulted in 6 people shot.

"At least 2 suspects are outstanding, at least six victims transported to the hospital."

He added that police had already detained some of those suspected of involvement in the shooting.