According to Vietnam News' journalist in Kuala Lumpur, at least three fishermen were kidnapped in waters near the Pulau Pom Pom resort off Malaysia's Sabah state on September 10.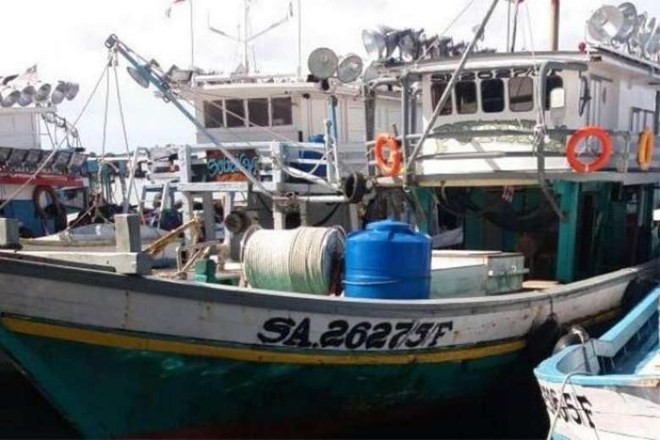 The fishing trawler docked at the Semporna jetty in the east of coast of Sabah (Source: The Star/ Asia News Network)
Eastern Sabah Security Command Commander Wan Abdul Bari Abdul Khalid confirmed receiving a report from the fishing vessel's owner about the missing men at 1.59am.
The owner said that armed kidnappers stormed the vessel and kidnapped three crew members, including the captain and a mechanic.
A previous kidnapping at the Pulau Pom Pom resort occurred on November 15, 2013 when armed kidnappers killed a Taiwanese tourist before taking his wife hostage and bringing her to the southern Philippines. The victim was released the following month after a ransom was reportedly paid to secure her release.-