Turkish warplanes bombed deserted Iraqi Kurdish villages along the border on Wednesday targeting rebel bases for the second consecutive day, a Kurdish official told AFP.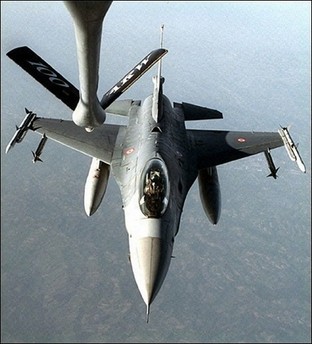 A Turkish air force F-16 figher jet refuels in flight (Photo: AFP)
"The planes targeted deserted villages but we do not know the extent of damages," said Jabbar Yawar, spokesman of the Iraqi Kurdish Peshmerga security force.

Another security official from northern Iraq said the Turkish aircraft struck an area called Nirvorokan in the province of Dohuk.

He said the air strike took place at around 8:30 am (0530 GMT).

Turkish warplanes have carried out air strikes regularly in the past few days against the hideouts of rebel Kurdistan Workers' Party (PKK) who use the mountainous northern Iraqi regions as a springboard for attacks inside Turkey.

The PKK is fighting for a self-rule in southeastern Turkey since 1984.