Typhoon Sarika with wind speeds of 130km per hour swept into Luzon Island, the Philippines, on early October 16, according to Philippine authorities, sources from Vietnam News/AP.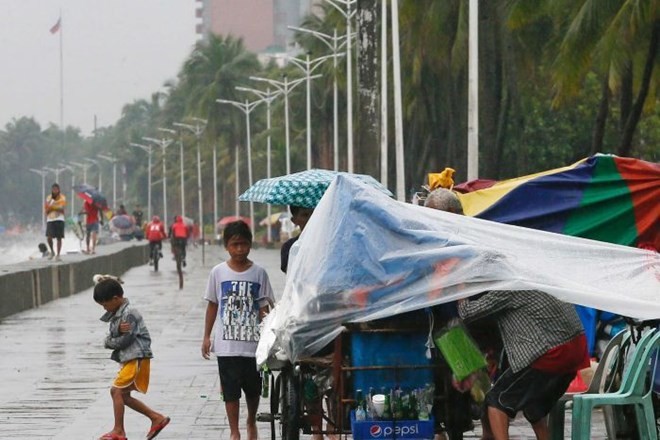 Typhoon Sarika has brought heavy rains and strong winds to the northern region of the Philippines. (Photo: www.ap.org)
The typhoon took at least two lives, blew away many houses' roofs and severed electric wires.
The Natural Disaster Risk Reduction and Management of the Philippines stated that over 12,000 residents have evacuated to temporary shelters built by the government and relative's houses.
Meanwhile, 11 people were rescued off Samar Island while about 1,000 boats with 6,500 people on board had been stuck at seaports.
One day before moving to Luzon Island, typhoon Sarika caused landslides and floods on an island off the Philippines, killing one person and left three others missing.
Philippine weather experts said that Sarika has weakened since entering Baler town of Luzon Island. The typhoon is forecasted to enter the East Sea on the afternoon of October 16.-