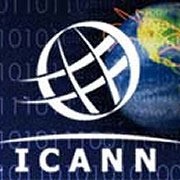 California-based Internet Corporation for Assigned Names and Numbers (ICANN) has governanced Internet since the first days of Internet
A year after the United States narrowly avoided a bruising row with the rest of the world over control of the Internet, Round Two of talks on the Web's future opens here Monday.
Over 1,000 Internet experts from 90 countries are participating in the first-ever UN-backed Forum on Internet Governance, set up in September 2005 as a compromise solution to enable talks on Internet oversight to continue.
At a summit last year, countries such as China and Iran objected to having the Internet's technical root managed by the California-based Internet Corporation for Assigned Names and Numbers (ICANN), a non-profit organisation under license from the US Department of Commerce.
But Washington resisted attempts to modify the existing framework, warning that regimes that do not allow freedom of speech could gain leverage over the Internet.
"Today, the US Department of Commerce has a right of veto on all the major questions, such as whether to refuse a country an Internet domain name," Martin Selmayr, spokesman for EU Information Society and Media Commissioner Viviane Reding, told AFP.
"It's very simple, the Internet is the engine that drives American growth, and they do not wish to see it compromised, particularly when they face countries with very different interests such as China or Iran," said Bernard Benhamou, senior lecturer on the Information Society at the Political Sciences Institute in Paris.
The issue is expected to crop up again at the Forum, which aims to "contribute to a better understanding of how the Internet can be used to its full potential" but is not a decision-making body.
"This new global forum ... aims to facilitate open dialogue between stakeholders on formulating joint policies," said Greek Transport and Communications Minister Michalis Liapis.
"Whether the Internet should be 'controlled', by whom ... and what is the framework required for its management are among the pressing questions," he added.
Online security, cybercrime, access for non-English users, censorship and the battle against the global scourge of spam are among topics also scheduled to be raised here between October 30 and November 2.
The UN-sponsored forum brings together state representatives, regulatory authorities and major tech industry players such as Microsoft, Google, Yahoo, AT and T, Sun Microsystems, Fujitsu and Ericsson.
Officials from the European Union, the World Bank, the Organisation for Economic Cooperation and Development, the International Atomic Energy Agency, the International Telecommunication Union and the UN's cultural, educational and scientific organisation (UNESCO) will also be present.